Korean Pressed Cotton Mattress - Type 1
Regular Price
₫2,310,000
₫1,894,200
Convenient triple-fold design, high-quality imported cotton materials and modern thermal insulation technology have created the Korean pressed cotton mattress - the perfect Type 1 protects the human spine in the best manner.
SOME PRODUCT FEATURES
Name: Korean Pressed Cotton Mattress - Type 1
Design: triple-fold
Upholstery fabric: cotton
Manufacturing technology: USA
Colors: blue, red, pink
Thickness: 5cm, 9cm, 14cm, 18cm
Sizes: 100x190, 120x190, 120x200, 150x190, 160x200, 180x200, 200x220
Warranty: 3 years (for 5cm thickness) and 5 years (for remaining thicknesses)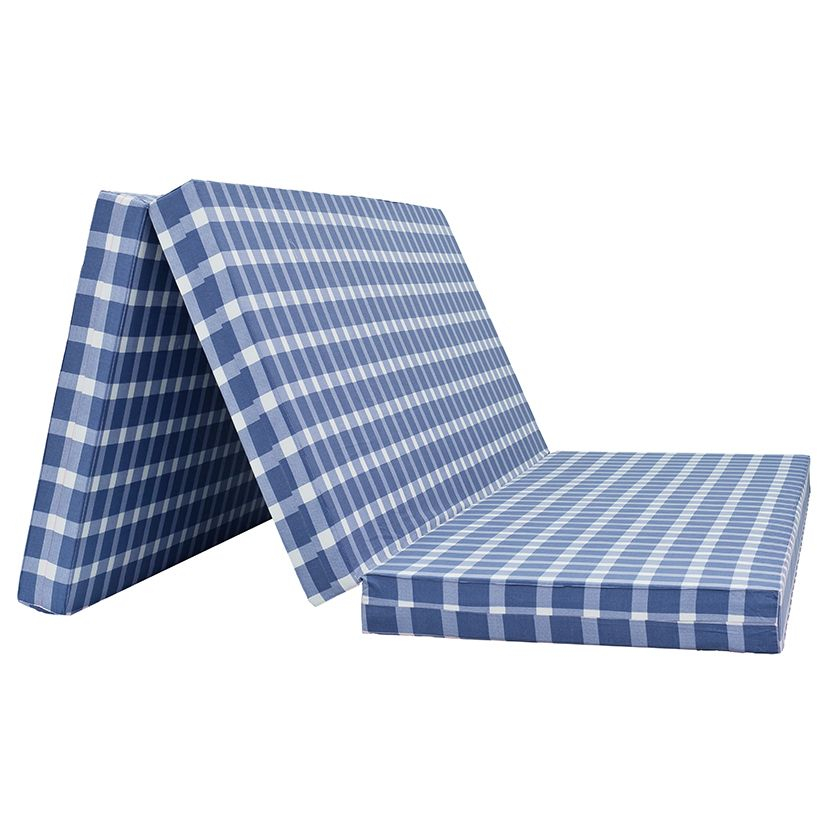 Korean Pressed Cotton Mattress - Type 1
Forever pressed cotton  uses 100% imported polyester cotton. Undergoing the perfect thermal insulation process, this cotton content is tightly bonded together to create optimal stiffness and flatness for the mattress. Therefore, this product is always at the top of the table recommended for patients with bone and joint diseases, especially the elderly.
What is special about Forever pressed cotton mattresses is their capacity of maintaining extremely high durability. After many years in use, the mattress does not flatten like conventional products but still preserve its quality to support the human body in the most optimal way.
The mattress has high durability, flat surface, good for people with bone and joint diseases
The mattress is researched and proven by scientists that the product has high flatness, good elasticity, ventilation, fast moisture drainage, enables good blood circulation and does not cause fatigue while sleeping.
The outer fabric of the product line of pressed cotton mattress is made of 100% cotton, which ventilates and drains moisture quickly, avoiding stains and mold during use. The mattress can be folded down to use as a sofa, it is light, easy to move and extremely convenient. With many patterns and motifs on the cover of the mattress, we can easily choose the right product to our liking.
SOME PRODUCT FEATURES
The cotton mattress suits the 4 seasons
Maximizes the elasticity and airiness of the product;
Suits the elderly: It is flat, smooth, no bobbing; supports the optimal skeletal system; prevents back pain; reduces the degenerative process;
Is triple fold designed, easy to transport;
Suits families with young children: The product has a flat tension to ensure the best development of the child's bone system.
The size and thickness can be ordered on request
For product price quotation, customers can refer to above.
In addition, the company also responds if customers have a need to change the size of the mattress to match your existing bed frame.
For advice and fastest ordering, please contact hotline 0972125125 or leave inbox at the corner of the screen.
Write Review